Yes, it does! To help reduce fraud, waste, and abuse, it's very important to ensure that each trip starts and ends at the correct location that was approved for the trip. To verify that each member was picked up and dropped off at the correct location, we use the GPS data that your phones send us.
To get the correct GPS location, please make sure that you start and stop the trip at the correct locations. This means clicking the "Tap When Arrived" and "Swipe to Begin Trip" buttons when you arrive at the pickup location.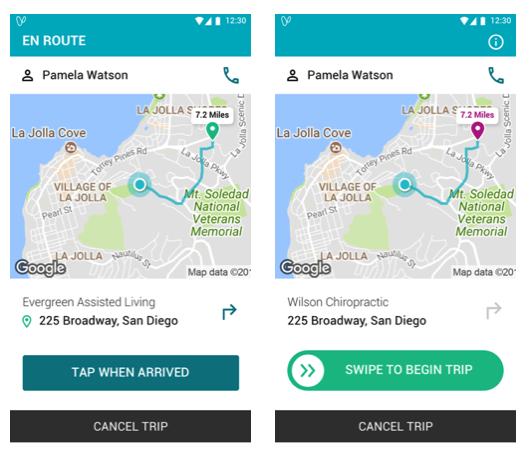 And sliding the "Swipe to end Trip" and click "Complete Trip" at the drop-off location. Do not end the trip while you're driving away - this will send us incorrect GPS data.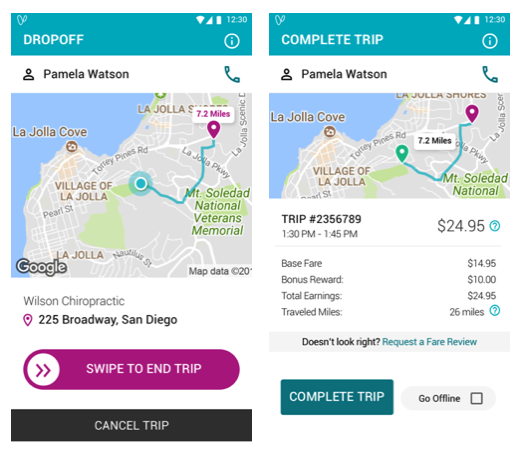 If the member requests a different pickup of drop-off location, you must call driver support. Driver support numbers can be found here.
The new location must be approved by Veyo.
If you believe the app has recorded incorrect pickup or drop-off location, please make sure to "Request a Fare Review" when you are completing the trip. The driver support team will investigate the trip and make sure any errors are corrected.
Please note: Inaccurate trip information may result in lack of payment for that trip.