Our Peak Time Rewards program helps you earn more money when we're busy and need more drivers! Peak Time Rewards are rewards that get added to the per mile rate of a trip. So if the per mile rate was $1 and the trip had a 40% per mile reward attached to it, you would receive $1.40 per mile.
So how do you get a reward? If you are logged into the app and set to available or you're on a trip, the notifications will come through your phone and will look like this. They'll let you know how much the reward is, when it's happening, and where it's happening. (If you're offline or signed out, the notifications will appear as an email or SMS message.)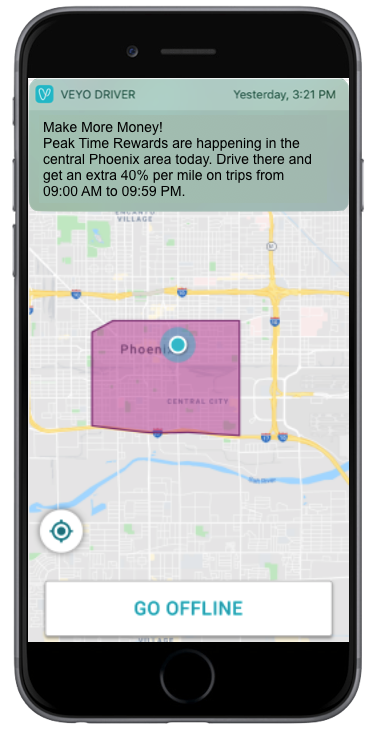 Currently, the rewards will cover all of the region that you're in (e.g. all of Phoenix), but we'll soon be rolling out location-specific rewards that will show you exactly where the rewards will be. In the example above you can see that the reward will be offered in Central Phoenix. This new location-specific reward will be replacing the hotspots in the app. Reward locations will update based on where you are and where we need drivers.
As a reminder, the new Peak Time Rewards will appear below each trip offer, so you'll see the reward that's available for each trip. (If you're not seeing the new trip offers, make sure you're on the latest version of the app HERE.) If there are any additional pickup rewards, those will be shown as well. Here is an example of a trip with both a Peak Time Reward and a Pickup Reward: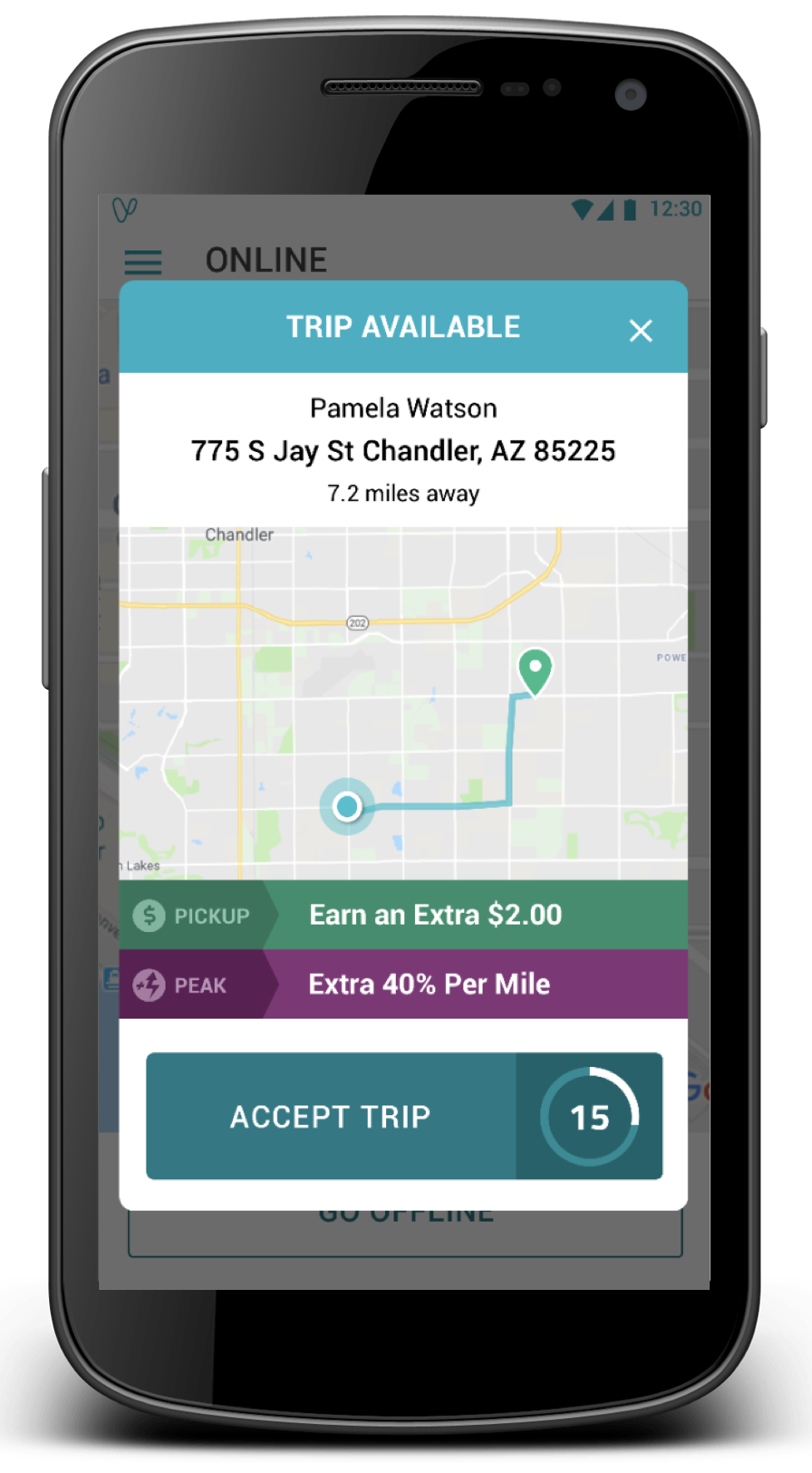 Frequently Asked Questions:
When are the rewards offered?
Peak Time Rewards are offered when we need more drivers online to help handle all the trips. This might vary from day to day and we'll change them when demand is high.
How are the rewards paid?
The rewards are paid automatically once the trip is completed.
How do I know how much the reward is?
You'll see the amount posted on the trip offer. In the above screenshot example, you would earn an extra 40% per mile on that trip.
What time are the rewards based on?
The rewards are based on the member requested pick up time for a trip.